BAUX
Find what you are looking for. BAUX is a Swedish company that creates beautiful shapes out of wool, water and cement. With these shapes they create patterns that make up walls that are eco-friendly, sound-proof and very, very beautiful.
BAUX approached us to help them create a easy-to-use interface for browsing their patterns. The main purpose of this interface is the function to easily find and discover patterns, since the target-group is architects and builders. We created an interface where the target-group easily can browse, download and tryout patterns they like, and find the right picks for their next project.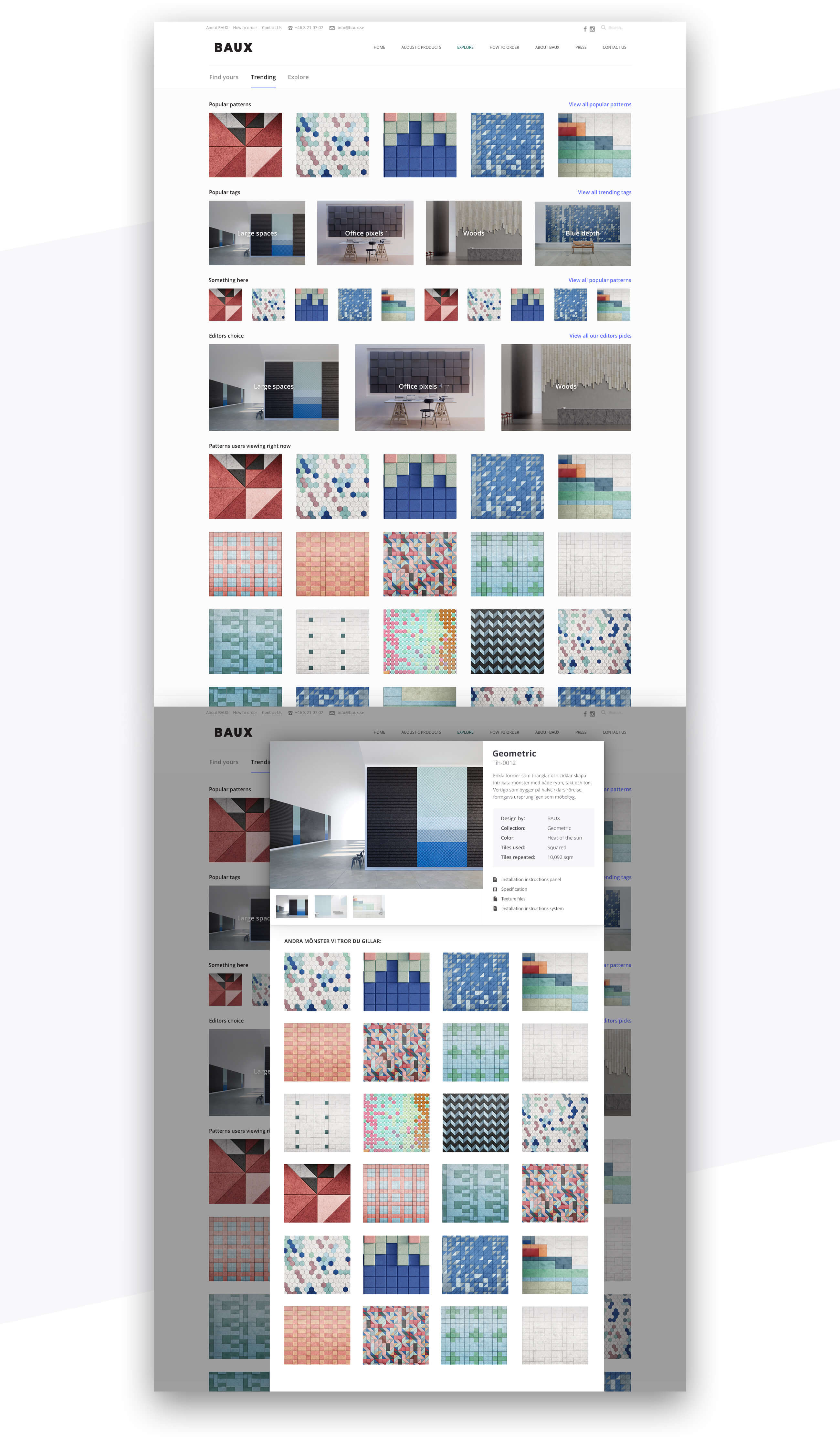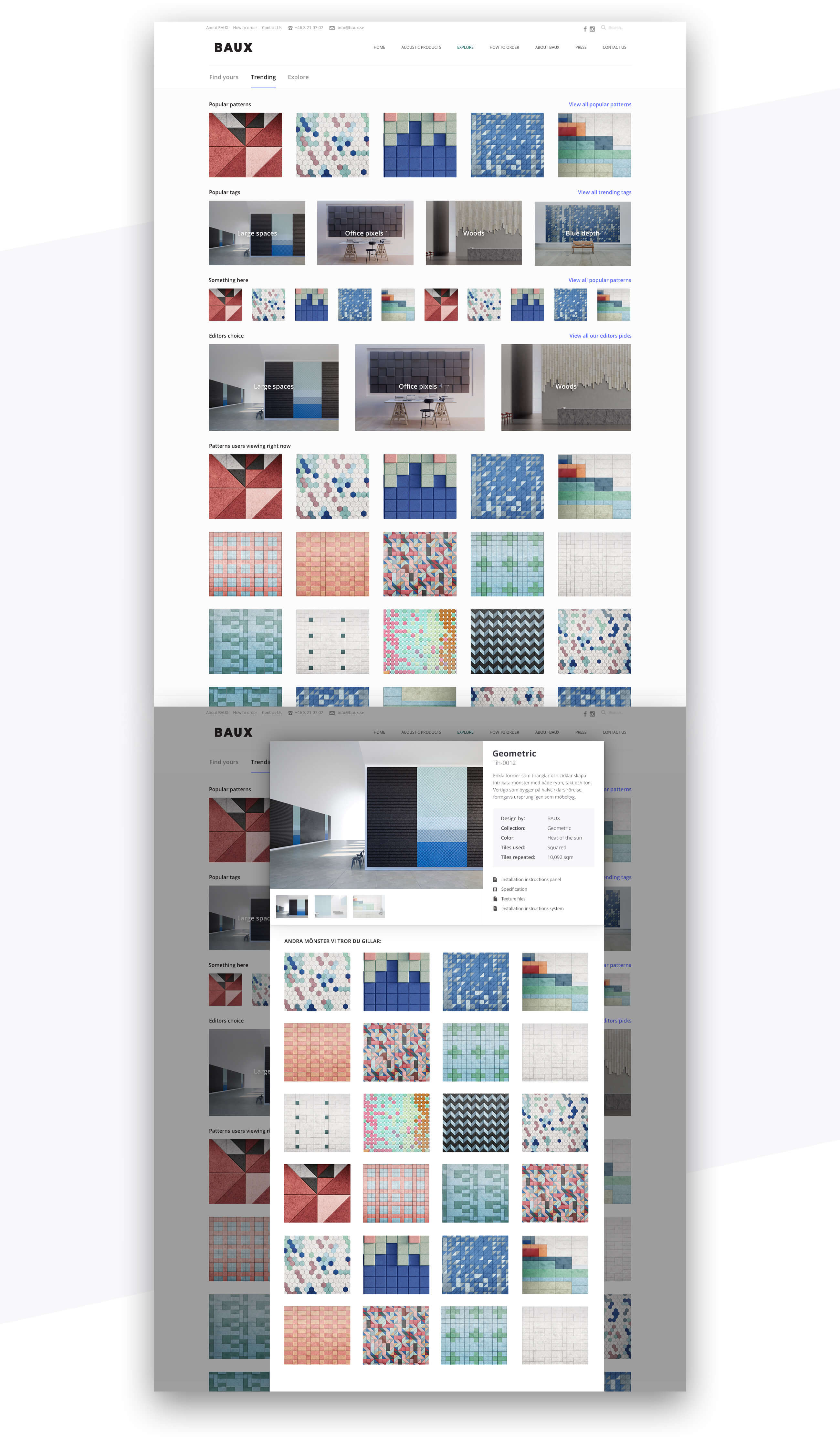 The Process
The first draft of the UI was to create a tabbed menu with different options. This was good, but after some A/B testing results showed that customers prefered something simpler, and back to the drawing-board we went.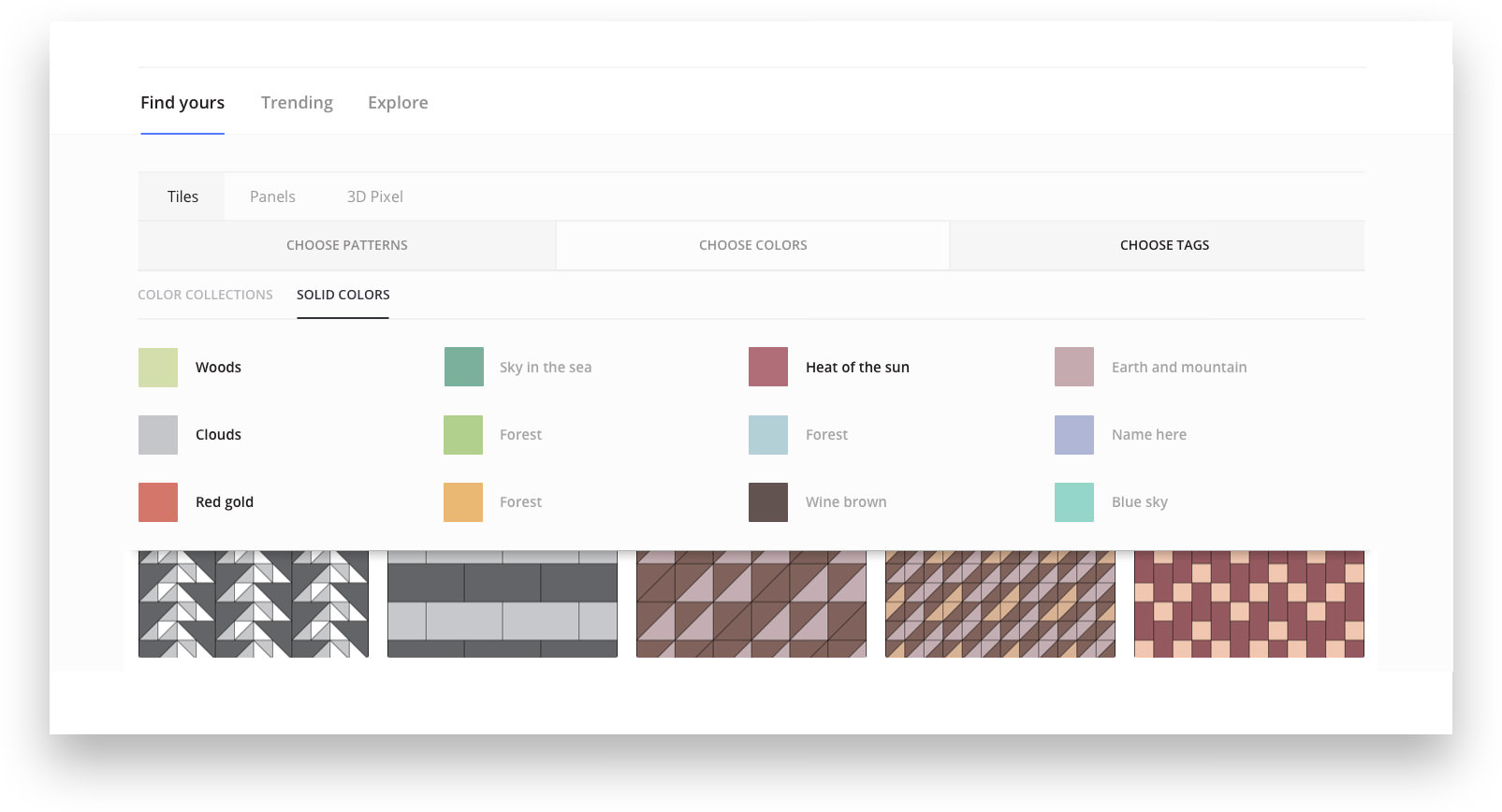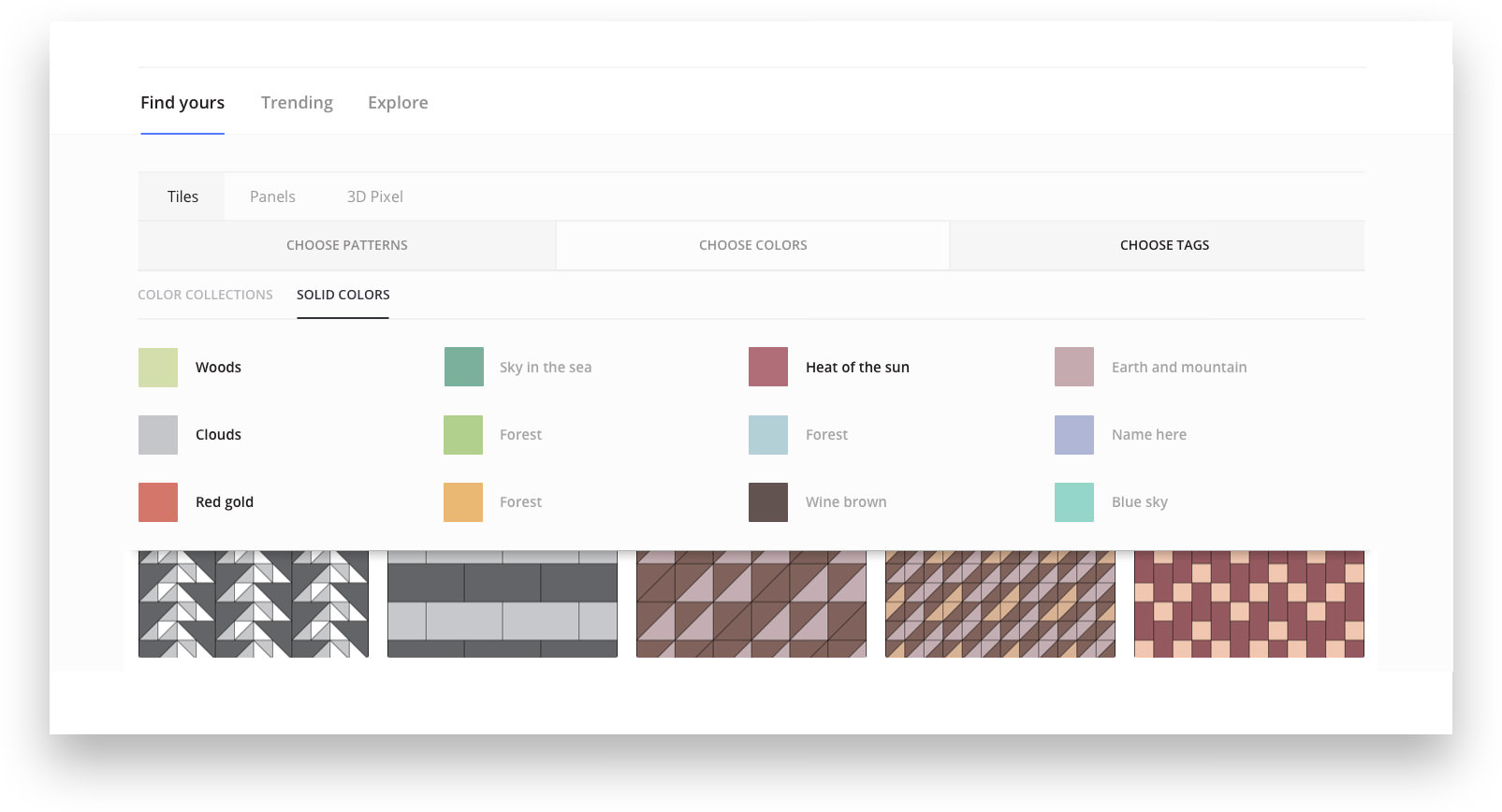 We continued in our iterative process and went back and forth a couple of times until we reached something that felt simpler, yet with all the funcionality needed.


Further discussions down the road and some more A/B testing showed us that we needed to make something in-between the first and second drafts. We think the results turned out pretty neat.